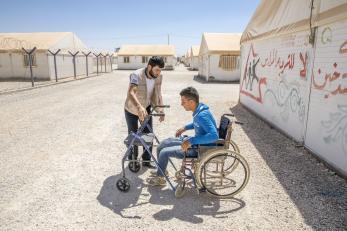 November 21, 2017
Impact, Influence and Innovation

These videos from our Niger, Afghanistan and Jordan field teams truly demonstrate how Mercy Corps works:
We bring a comprehensive approach to every challenge, looking for the connections between people and systems.
We partner with communities, leader sand changemakers around the world to build local strength and stability.
We invest in and innovate new ways to spark, scale and sustain change.
Instead of seeing a world of impossibility, we see the possibility for transformational change. And with your support, we are turning that possibility into reality – helping save lives today and building stronger, more resilient communities for tomorrow. Together, a better world is possible.