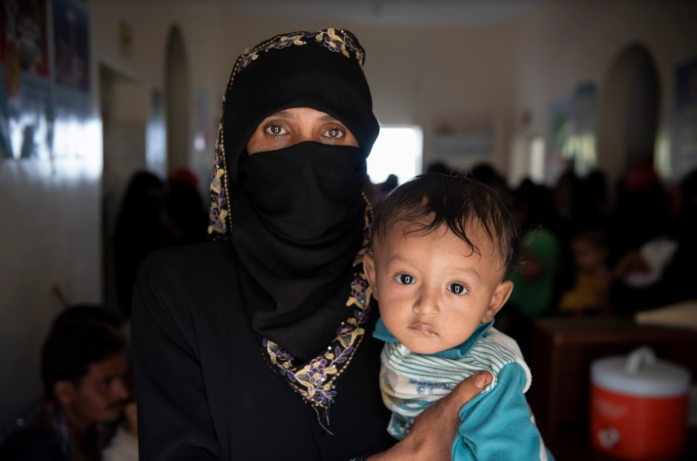 "They provided us with the awareness sessions, and taught us how to wash our hands, how to feed our baby, and then he started really getting better."
- Fawzia
Yemen is in crisis. 14 million people do not have enough to eat, and a child under the age of five dies every ten minutes from preventable causes, including hunger, disease and violence.
Our Mobile Health Clinics are indispensable in the fight against hunger and disease. They can travel into the remotest areas, and provide much needed expert medical attention that is saving lives.
Over the past four years, we have screened 17,596 children under five for acute malnutrition and provided support for the treatment of almost 5,000 cases of severe acute malnutrition.
Please donate today.
We are currently responding to urgent humanitarian needs in more than 40 countries around the globe, including Yemen, Syria, DR Congo and beyond. Give now to help our teams strengthen communities around the world and provide a lifeline for people during their most desperate time of need.
Our ability to respond to crises around the world with speed and efficiency depends on your support.