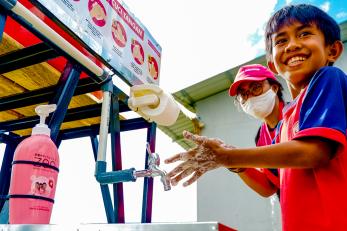 The world is facing a rapidly evolving pandemic. People fleeing conflict, living in poverty or without access to healthcare face the greatest risk.
We have teams in more than 40 countries around the world - all of which have been affected by COVID-19. Your support can help people and communities prepare for, protect against and recover from crisis. 
Donate to support our COVID-19 response and help provide emergency supplies, food, clean water, education and urgently needed support to vulnerable families and children during this crisis and all year round.
With your donation you can help people triumph over adversity and build stronger communities from within, now, and for years to come.