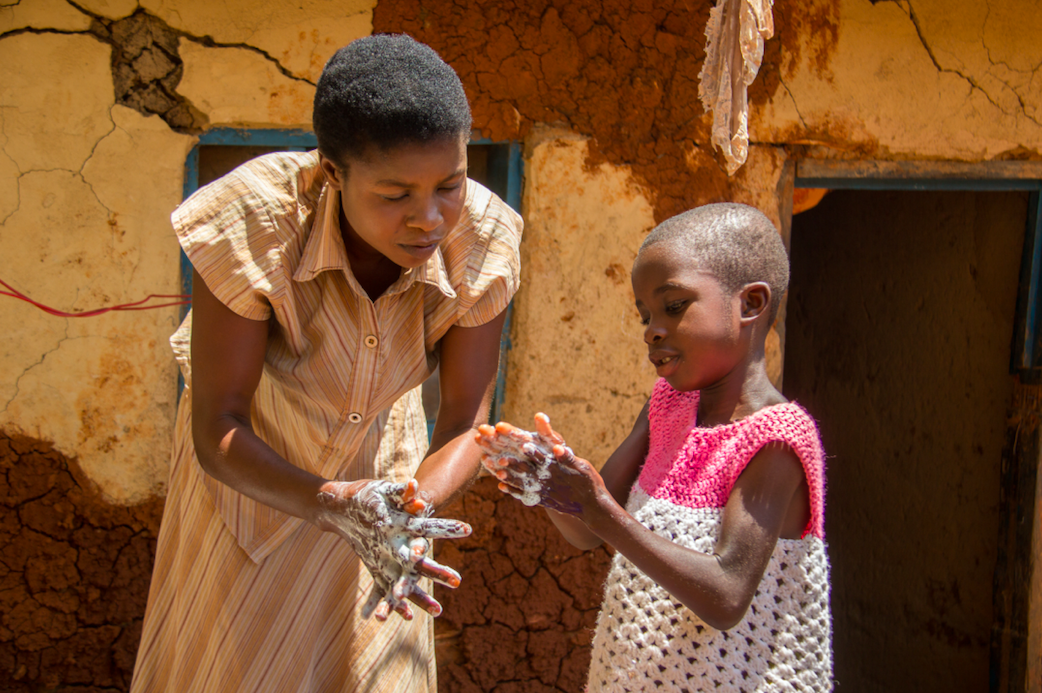 The eastern Democratic Republic of Congo is still in crisis. Millions of its people have fled their homes because of conflict and violence.
And as the country's Ebola epidemic draws to a close after a long and deadly battle, it is now facing new challenges as the COVID-19 pandemic puts vulnerable families at further risk again.
In response to COVID-19, our teams in DRC are currently creating two pedal-actioned taps that help users prevent contamination when touching the taps and faucets, helping to reduce the potential spread of COVID-19. We are continuing to provide cash for families living in poverty, to make sure they can meet their basic needs as their economic situations become even more fragile. 
As the COVID-19 pandemic spreads globally, vulnerable communities in DRC and many of the countries where we work are at risk and need our support to prepare and protect themselves against a deadly outbreak. Please donate to our COVID-19 Resilience Fund to help provide emergency supplies, food, clean water, education and urgently needed support to vulnerable families and children during this crisis and all year round.
Donations to the COVID-19 Resilience Fund will be used where most needed to support Mercy Corps' work providing assistance to communities facing crisis, including vulnerable people affected by COVID-19. Thank you.