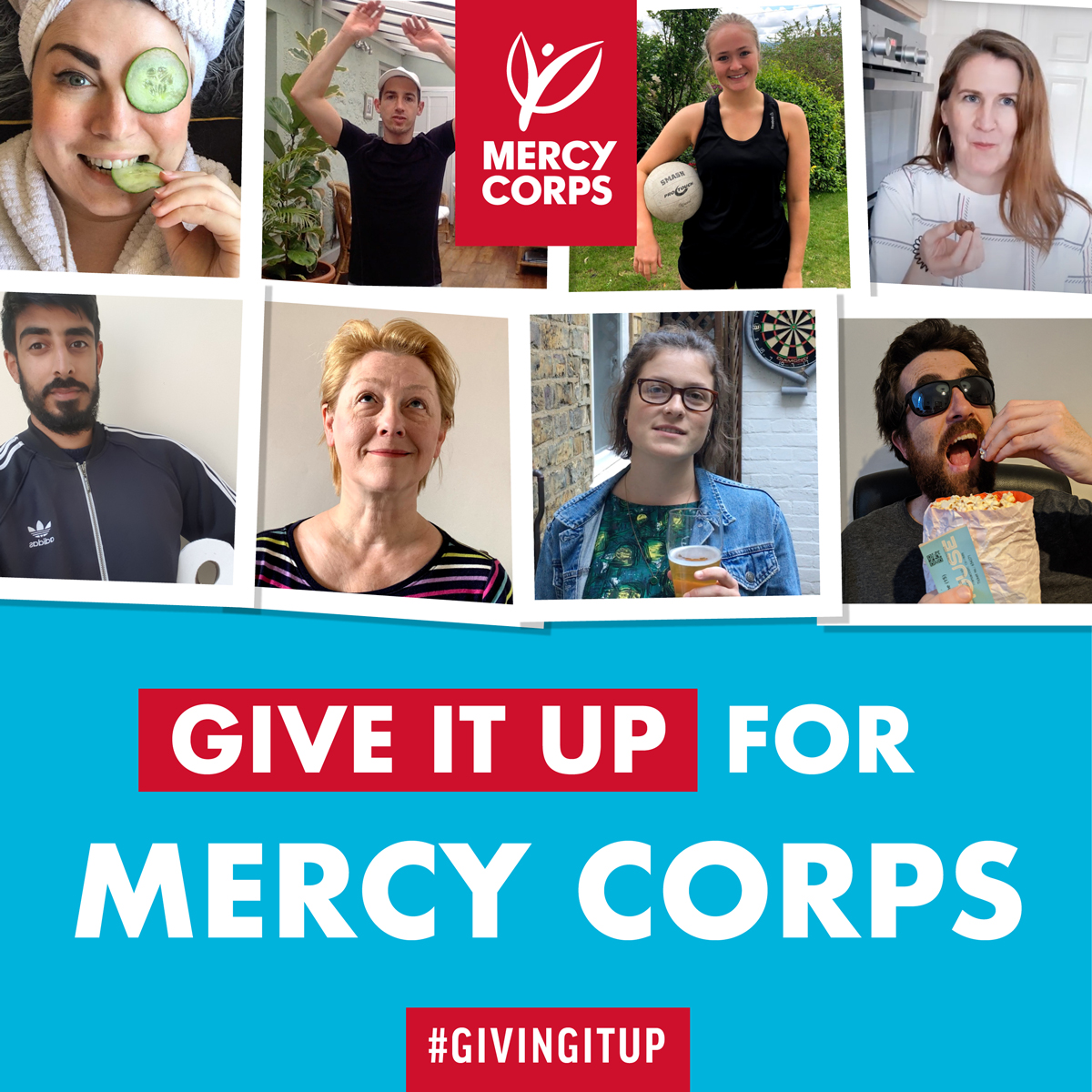 Did you know that as little as a gym membership, the cost of your weekly lunch or a night at the pub with your friends, could go a long way in helping those most affected by COVID-19?
With the UK in continued lockdown, why not Give It Up for Mercy Corps and our global communities most at risk in this pandemic? Those little savings, the money we're all no longer spending on the things we're all giving up for lockdown - from gym memberships to take-away coffees - can make a huge difference to the lives of those most at risk from COVID-19. 
How will you Give It Up for Mercy Corps?
Is there something you are not doing - and now not paying for - because of lockdown? This can be something you do daily, weekly or monthly. Donate the equivalent amount and let us know what you've given up in the comment box. 
Donate to support our COVID-19 response and help provide emergency supplies, food, clean water, education and urgently needed support to vulnerable families and children during this crisis and all year round.
With your donation you can help people triumph over adversity and build stronger communities from within, now, and for years to come.
Don't forget to record your own short message about what you're giving up, and post it to social media.
#GivingItUp