Terror and Hope: The Science of Resilience - a Documentary Film and Live Discussion
The film Terror and Hope: The Science of Resilience will be available for viewing online between 14-20 June, and you are invited to join us for a live discussion about the film on 17 June at 19:00 BST.
Please RSVP here for free to view the film, and sign up for the live discussion.
In time for World Refugee Day: join us to view a new 36-minute documentary film, Terror and Hope, The Science of Resilience, by filmmaker Ron Bourke. Terror and Hope offers a singular view into the impact of war on children. Drawing from the pioneering work of an international team of scientists led by Yale University working closely with Mercy Corps' team in Jordan, the film reveals how trauma affects the brains of youth and the critical work taking place to help point them towards a brighter future. If there's hope for refugee children and youth, it's due in large part to those putting science to work for the most vulnerable.
Mercy Corps team members will join the filmmaker and Dr Rana Dajani, associate professor of Heshemite University, for a virtual post-screening Q&A.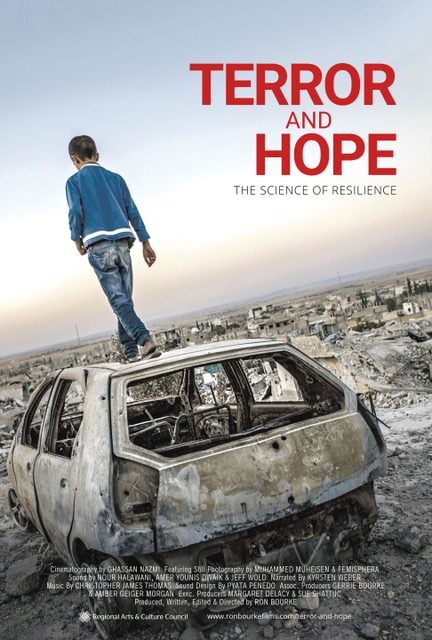 Date & time
Wednesday June 17 2020, 7:00 - 8:00PM
Location
Eventive [Virtual]


Admission
Free