Delivering Impact at Scale
Mercy Corps Ventures Annual Impact Report 2022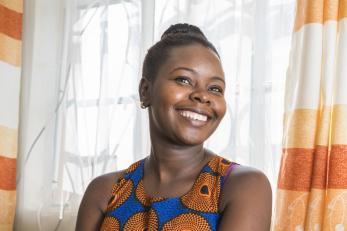 February 10, 2023
Over the past year at Mercy Corps Ventures, major shifts have impacted and galvanised our work in exciting ways. 
First, we've seen the global community make a much-needed move toward addressing climate adaptation.
Second, the market downturn has only emphasised the importance of our mission; to catalyse an ecosystem of venture-led solutions to strengthen the resilience of individuals and communities in frontier markets.
Third, we launched our Resilient Future Thesis to refine and hone our investment areas.
Alongside this, we've doubled in size as a team, formally launched our Venture Platform, rapidly expanded our piloting function, and increased our focus on diversity, equity, and inclusion.
Explore the newest companies in our portfolio, key trends to watch, and fails and lessons learned in our 2022 Annual Impact Report.