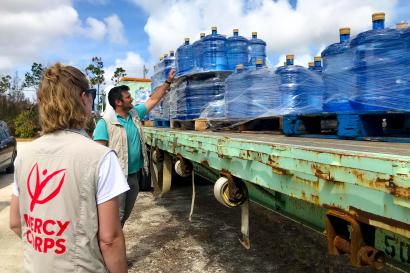 If you're on Facebook, you can donate by visiting our page or by setting up a fundraiser and asking your friends to support you.
Donate today
Do you follow Mercy Corps on Facebook yet? If you do, you'll see a Donate button in the top right corner of our page. If something we've said inspires you, why not tap the button and donate without leaving the page?
Create a fundraiser
Whether it is for your birthday, in response to a crisis, or in honour of someone, you can create a dedicated fundraising page. Your friends can donate in a few taps without leaving Facebook.
Get started with Facebook