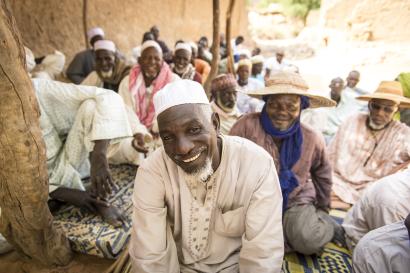 Making a donation in memory of a loved one is a wonderful way to remember and celebrate their life. We appreciate and value the significance of an in memory donation. Supporting Mercy Corps helps honour your loved one and continue their commitment to helping tackle some of the world's toughest challenges
There are different ways you can remember someone in support of Mercy Corps:
Make a Donation
It is easy to make a donation in memory of a loved one. Please remember to tell us in the comments who you are remembering with the gift, so we may recognise it correctly.
Funeral Collections
You may choose to request donations to Mercy Corps instead of sending flowers, which is a lovely way to remember a loved one.
Fundraising Event
You might want to organise a fundraising event in memory of your loved one. We can support you to run a successful event.
Contact Us
If you have any questions about in memory giving, please contact us at 0131 662 2377 or email fundraising-europe@mercycorps.org
Thank you for choosing Mercy Corps to remember your loved one.