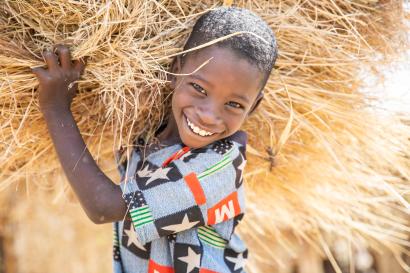 Did you know it is quick and easy to donate to Mercy Corps through your salary?
Sign up today and we'll take care of the rest. We'll set up your gift directly with your employer and give you complete control over your donations.
Payroll Giving is a tax-efficient way to give to Mercy Corps, as your donation will be deducted from your salary before tax every month, so giving will cost you less.