Leading the way on International Women's Day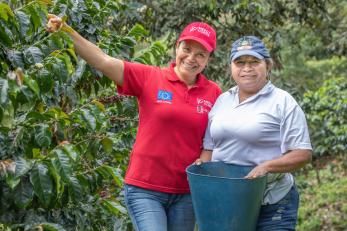 March 03, 2023
At a time when conflict and climate change are driving some of the world's toughest challenges, our women programme participants, partners, and team members continue to cope, adapt, and thrive—inspiring their home communities and beyond. We're sharing stories of women making positive change, from peacebuilders like Felicia in Oworo, Nigeria, who helps mediate conflict between community members, to women villagers from Samburu County in northern Kenya, who gather every day to perform a water ceremony in hopes of rain to alleviate a historic drought.
Join us in celebrating International Women's Day with five of our favourite stories from the last year featuring the people and places at the heart of our work. Learn more about the women who are leading the way, creating change toward a brighter future.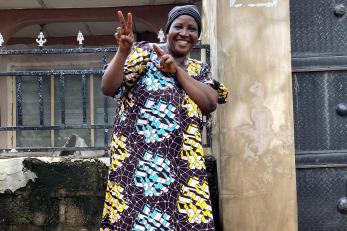 Meet the peacebuilders
Felicia Ilujunka is a force to be reckoned with in her community. After participating in a peacebuilding programme, Felicia saw a great change in how to approach conflict and realised she had a gift for mediation. In a region where friction often arises among different groups vying for limited resources, Mercy Corps Nigeria promotes peace by supporting and training participants to prevent and reduce conflicts within their own communities. Felicia is now known around her home community in Oworo as "big mummy" or "lady evangelist" for her involvement in local government groups for women and peacebuilding. Learn more about how communities are promoting peace, one conversation at a time.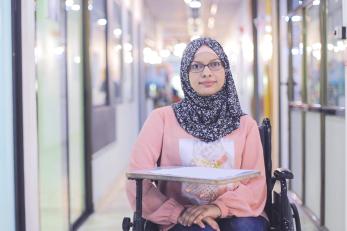 Code for change: Gaza Sky Geeks graduate launches a career in tech
"The mere idea of being economically independent gives me, as a female, a lot of strength," said Mai R. Ubeid. After participating in a web developer bootcamp from Mercy Corps' Gaza Sky Geeks programme, Mai earned a full-time position with the United Nations. Gaza Sky Geeks is helping Palestinians break into tech through bootcamps at the first and only tech hub and startup accelerator in Gaza. In her new job, Mai is the youngest developer in a team of diverse, international, tech professionals. Read about how Mai found community and connections.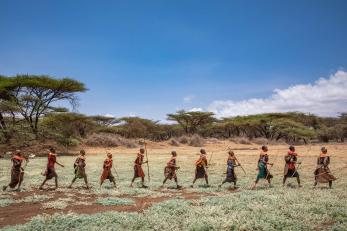 On parched earth: A water ceremony, community, and hope for rain
In the Horn of Africa, at least 18.4 million people—including 10 million children—are facing severe food shortages and require urgent humanitarian aid. In Kenya, the drought is affecting over 80% of the country, with some of the worst impacts felt in Samburu County. A senior officer at Mercy Corps Kenya and a native of Samburu County, Florence Nasieku Lesoloyia shares how Mercy Corps is supporting communities through cash aid, livelihood support, and increased access to clean water. Florence joined women from six villages around Ngilai, Kenya for a daily ceremony asking the gods to provide rain. Meet Florence and read about her journey with villagers seeking respite from an unprecedented drought.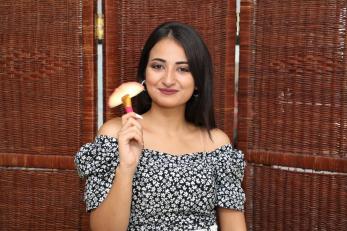 Face forward: Young Palestinian refugee pursues a dream in Lebanon
Six mornings a week, 18-year-old Hanine heads to her job at a beauty salon in Saida, Lebanon. "I go to the salon overly excited and happy because I love my work," said Hanine, who is a refugee from Palestine. "Because I am Palestinian, there are not many fields I could work in," she said. For young refugees in Lebanon, achieving one's dream is daunting. In order for Hanine to go after her dream to become a makeup artist, she required some of the education she missed by being away from school. The Mercy Corps Lebanon team noticed a lot of interest for training in unique livelihoods like cosmetology, and partnered with a local organisation to help young women like Hanine pursue their passions. Read more about how Hanine is building her confidence to go after her dreams.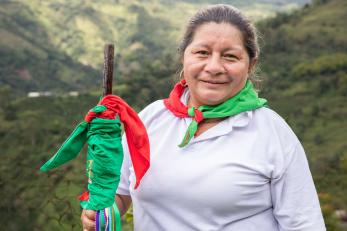 Libia's story: Farmer, nurse, community leader
In the luscious and fertile green hills of Cauca in southwestern Colombia—one of the country's largest coffee growing regions—a coffee farmer and indigenous women's rights activist works tirelessly to improve the lives of her community and tend to the land where her family is from. Libia Armida Paz lives in La Sierra on the El Oso reserve, a village home to the indigenous Yanakona people, where she helps to lead her community toward a brighter future as the first woman governor for her village. Read Libia's story.
Join us in building a more equitable world.