Support us through Sustainably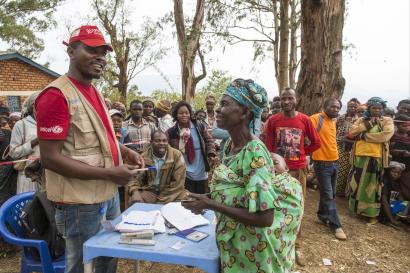 Sustainably is a free service that allows you to easily donate small amounts of money and have a big impact on the lives of people affected by crisis. You can support Mercy Corps in one of two ways:
Monthly Happiness - decide on a set amount you would like to donate each month. You are in complete control of your monthly donations, with the ability to pause, cancel or change the amount at any time.
Round Ups - Sustainably will round up your everyday purchases to the nearest pound and donate the change to Mercy Corps! For example, if you buy a coffee costing £1.95, Sustainably will round up your purchase to £2, with £0.05 donated to Mercy Corps. Simple! You can set a monthly cap on your Round Ups or pause them at any point.
Get started with Sustainably