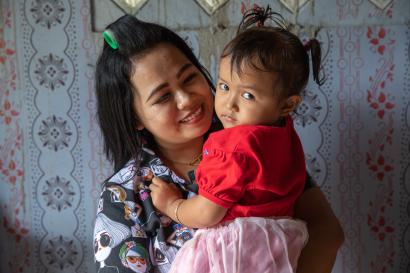 Leave a lasting legacy of compassion and hope that will help build brighter futures and stronger tomorrows for generations to come.
One of the most powerful ways you can support families facing conflict, crisis and disaster around the world is by including Mercy Corps as a beneficiary in your Will. Your legacy gift connects your life story with the lives of millions of people around the world for years to come.
Your Will is an opportunity for you to help and provide for the people you love. It's also an opportunity for you to create lasting change for families in need around the world. Having an up-to-date Will is the only way to make sure that your family, friends, and any charities you care about, are provided for as you intended.
With a gift in your Will, you will enable your values and priorities to live on.
Use the links below to find information on how to leave a gift in your Will. We're always happy to help. If you have any questions please contact us on +44 (0) 131 662 2377 or email fundraising-europe@mercycorps.org.
If you do choose to remember Mercy Corps in your Will, please let us know using the details above - we'd love to thank you and recognise your generosity!