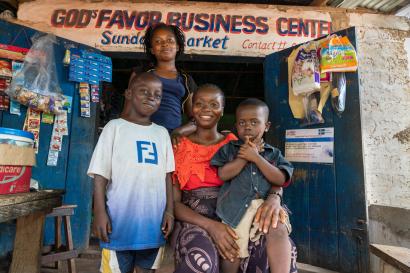 Interested in becoming a partner?
Collaboration is at the core of everything we do. We know that no single organisation can tackle the world's biggest challenges alone - the UN SDGs will only be achieved through investment and partnership across sectors. That's why at Mercy Corps we embrace bold and purposeful partnerships built on shared objectives and a commitment to catalyse social impact at scale in response to disaster, poverty, and the impacts of climate change.
There are many ways to partner with us - from supporting an emergency appeal to developing a programme with us, or joining our employee engagement programme and making us your chosen charity. We will work with you to create a partnership with the right elements for your company, trust, or foundation, bringing together our respective expertise, ideas, and resources in support of creating a better world. Find out more below.
If you are interested in exploring partnership and other collaboration opportunities with us please get in touch with our team.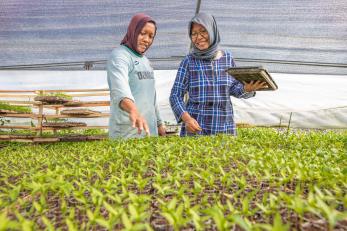 Ways to partner
Partnerships can be big or small. We are proud of the incredible partnerships we've built with the organisations below, among many others. Take a look for some ideas.
For example, join us in…
Climate change adaptation - Bayer Foundation are helping small scale farmers adapt to climate change, using technologies and financial services, not only for the farmers' livelihoods, but for the millions of people they feed.
Improving the Supply Chain - Twinings is improving the livelihoods of cardamom producers in Alta Verapaz, Guatemala, strengthening the production and supply chain at a systems level to increase income and life opportunities.
Youth Employment - Google for Startups acts as an enabler of diversity in tech by working with Gaza Sky Geeks - Palestine's first full-stock coding academy that prepares young people in Gaza for careers in the Tech industry.
Investing in Impact - Vitol Foundation are bridging the gap between entrepreneurs and frontier markets, investing in the potential to solve entrenched development challenges, with our impact investing arm - Mercy Corps Ventures.
Mercy Corps' partners tell us they appreciate our:
Internationally recognised high-impact programmes which are sustainable and scalable.
Customised approach that is responsive to their needs, whilst pivoting to meet needs within shifting contexts.
Powerful network and ability to convene and influence the private, public, and civil society sectors around a shared challenge.
Credible, no-nonsense reputation in the places we work.
Capacity to share powerful stories through media.
Interested in exploring a partnership?