The world is facing some of the greatest humanitarian challenges of our time, and yet never before have so many things been possible.
What we do
Mercy Corps works on the front lines of poverty, conflict and disaster in more than 40 countries around the world. Since no two challenges are the same, we work directly with local governments, forward-thinking corporations, social entrepreneurs, trusts and foundations and the people most affected by crises to drive transformation from within. Corporate, trust and foundation partners play a key role in the effort to spark, scale and sustain change. Together with Mercy Corps, we can expand your reach and deepen your relationships in communities around the world.
Shared-value partnerships
We work collaboratively with our partners to identify our respective and mutual objectives and the best strategies to drive impact for each organisation involved and for the communities in which we work, live and operate. Partnership may involve grantmaking, exchanging technical expertise and resources, advisory services and in-kind support. We welcome your ideas for collaboration. Contact us to explore avenues of partnership for your company, trust or foundation.
Partnership areas
Our programmes work towards the Sustainable Development Goals (SDGs), building in cross-cutting themes including gender, diversity and inclusion, resilience, climate and environment and technology.
Find a programme in line with your social and environmental goals. Support a priority programme or a technical area such as: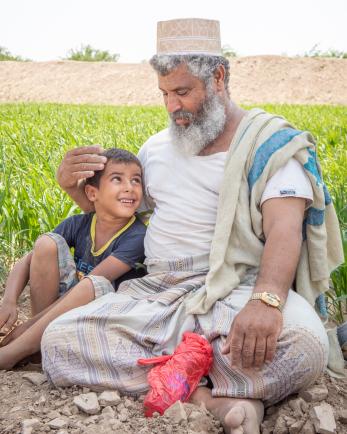 Our approach
Innovative: We seek breakthrough innovations that transform lives. Technology is central to our work.
Collaborative: We connect forces for change, uniting local communities, governments, the private sector and civil society to achieve more than we ever could alone.
Comprehensive: From strengthening economies through a market-driven approach to empowering communities to make their own decisions through information access, we see how everything is connected.
Local: No one knows the on-the-ground realities better than the people who live there. That's why 85% of our team members are from the countries where they work, and why we ensure local actors lead decision making at every stage.
Evidence and Learning: We believe in evidence and learning. We use data to manage our programmes more effectively, understand the impact of our work and influence others.
We value our corporate and foundation partners. We'd love for you to join us.
Interested in exploring a partnership?