Adaptive Management in the Northern Karamoja Growth, Health & Governance program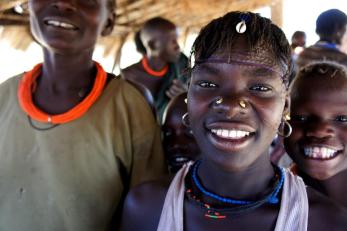 October 02, 2014
Development actors increasing agree that managing programs adaptively – especially complex interventions – can improve their effectiveness. A growing body of evidence supports this claim. But what does adaptive management look like in practice? And what does it require of managers and funders to make happen?

Mercy Corps commissioned Engineers Without Borders Canada to help answer these questions. The result is an in-depth case study on adaptive management within Mercy Corps' USAID-funded Northern Karamoja Growth, Health, and Governance Program.

This case study provides practical examples of where experimentation and adaptation have occurred during implementation, and how this furthered the program's goal of contributing to systemic change that benefits the poor. The research gives a third-party analysis of the organizational culture, tools, and processes that were put in place to support effective adaptive management.

The study draws out key lessons and implications for funders and implementing organizations wanting to apply adaptive management in the context of development programming. Notably:
Culture before tools: Adaptive management hinges on managers creating a team culture that rewards curiosity, flexibility to experiment, admitting failure openly, and debating strategy and tactics. Tools and processes, such as results chains and after action reviews, support these learning behaviors – they do not create it.
Build in flexibility: Managing adaptively requires changing plans and budgets frequently over the course of a program. Donors must build in flexibility to contracts, approval processes, and other requirements to enable programs to evolve in a timely and responsive manner.
The paper concludes that adaptive management is vital to make better, more impactful, and sustainable use of development funding. The question now remains: is the development community going to heed the call and make some fundamental changes to how we manage? Time will tell.