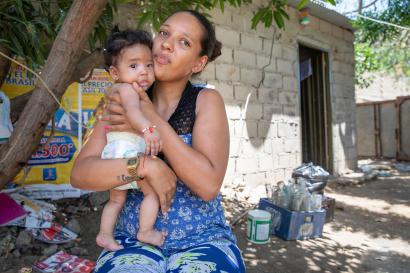 The Venezuela crisis has spurred a mass exodus. More than 4.5 million Venezuelans have fled unprecedented economic and political turmoil in recent years, many of them seeking refuge in neighbouring Colombia. By 2020, there will be as many as 8 million Venezuelan refugees, making this crisis the largest refugee crisis in the world. 
The exodus has led to a surge in the amount of money sent home to family and friends still in Venezuela. As conditions worsen, and monthly salary dips to as low as £1.50, remittances have become a critical lifeline for a growing number of citizens inside the country. Families depend on this money for essentials like medicine and groceries. This year alone, Venezuelans living outside of the country sent an estimated £4.6 billion in remittances — a record number that's projected to grow as Venezuelans continue to leave the country.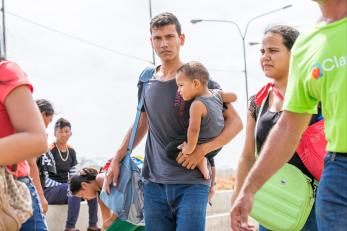 But there are a number of challenges associated with sending remittances. The cost is high and it takes time. There are also limited channels, most of which are insecure. Very few migrants have a local bank account, so many Venezuelans send remittances via the black market, through which delivery to the intended recipient is not guaranteed. In the eyes of formal financial systems, migrants don't exist. They don't have a credit history in their new country of residence, and often don't have the documentation needed to access the financial services that could transform their lives.
Lowering the cost of remittances
Valiu is making it quicker, cheaper and safer for Venezuelan migrants to send money home. 
A digital remittance platform, Valiu allows consumers to send money via cash, debit or credit from Colombia to Venezuela. Senders pay an 8% fixed fee (about half the global rate) and can expect the transfer to arrive within the recipient's bank account in a few hours — 10x faster than other channels. 
Valiu's unique model uses fiat currency from the sender to buy crypto, which it then sells in Venezuela in exchange for fiat that's deposited into the recipient's bank account. 
The entire model, app and customer experience is designed for Venezuelan migrants. Unlike other solutions that are full digital wallets and require a bank account, Valiu has an extensive agent network that allows users without a bank account and with limited financial literacy to send remittances in cash. In the long term, Valiu aims to introduce an entire suite of financial products specifically designed for migrants.
Valiu's founders are all from the Latin American region, and have seen and felt the impacts of the Venezuela crisis firsthand. The app was born out of their own struggle to send money to family, and they were the first to use it. 
Their solution meets the mark. Since the launch of the app in October 2019, revenue is doubling month over month, and monthly retention has increased to 77%. Customers have already expressed the transformative impact of Valiu in covering essential expenses — whether it be helping their families pay for groceries or seniors buy their medicine.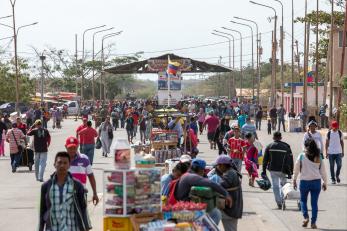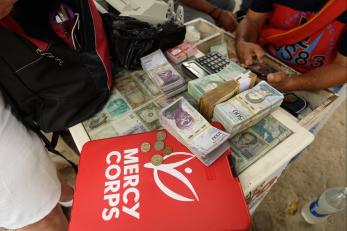 With £4.6 billion in remittances flowing to Venezuela and counting, we see a lot of potential in a model that can lower costs and move senders away from using insecure, black market channels. Our investment is a reflection of our belief in the potential for crypto-based digital payments to effectively facilitate the transfer of value. 
By leveraging innovative solutions like Valiu, we can effectively support thousands of people on the move with a suite of financial services, increasing growth and reducing poverty for people living amidst the world's most fragile crises.