Lynk: Matching informal workers with employment opportunities
Nearly 80 per cent of the labour force in Kenya operates in the informal sector. Jobs are sporadic and paycheques are infrequent. The informal economy is inefficient, unreliable, and often associated with poverty, lower wages, poor working conditions and lower productivity.
At the same time, almost half of youth in sub-Saharan Africa experience long-term unemployment. Young people of working age are three times more likely to be unemployed than adults. But the good news is that jobs are available, there is just a mismatch between jobs and skills in the youth workforce.
It's high time for the system to be restructured. By 2040, Africa is projected to have 1 billion people of working age — the largest labour force in the world — in need of sustainable employment. Traditional job growth is lagging, and the future of work opportunities for this population is in flux.
Launching an online marketplace for jobs
There's a better way for workers to find jobs and for employers to find who they're looking for. Lynk.
Lynk is working to fix the fragmented informal system, using technology to connect workers and employers with a broader, more equitable market.
A two-sided online marketplace, the Lynk platform connects workers in the informal sector with skill training and job opportunities in Kenya and across East Africa. After workers create a free profile and have their credentials verified, they're alerted via SMS when job requests that require their skills (e.g., carpentry, plumbing, cooking, tailoring) are added to Lynk's website. They respond to alerts with a bid price, and employers (or individuals) then select among competing bids and review worker profiles before hiring the right fit. As informal workers accrue more job experience and earn positive customer satisfaction ratings on their profiles, they build their resumes and position themselves for more formal work, higher wages and access to credit.
The Lynk platform creates value for both workers and employers, offering a more efficient, effective and safe hiring process for employers, and greater job security, fair pay, a safe work environment and opportunity for growth for workers.
Customer story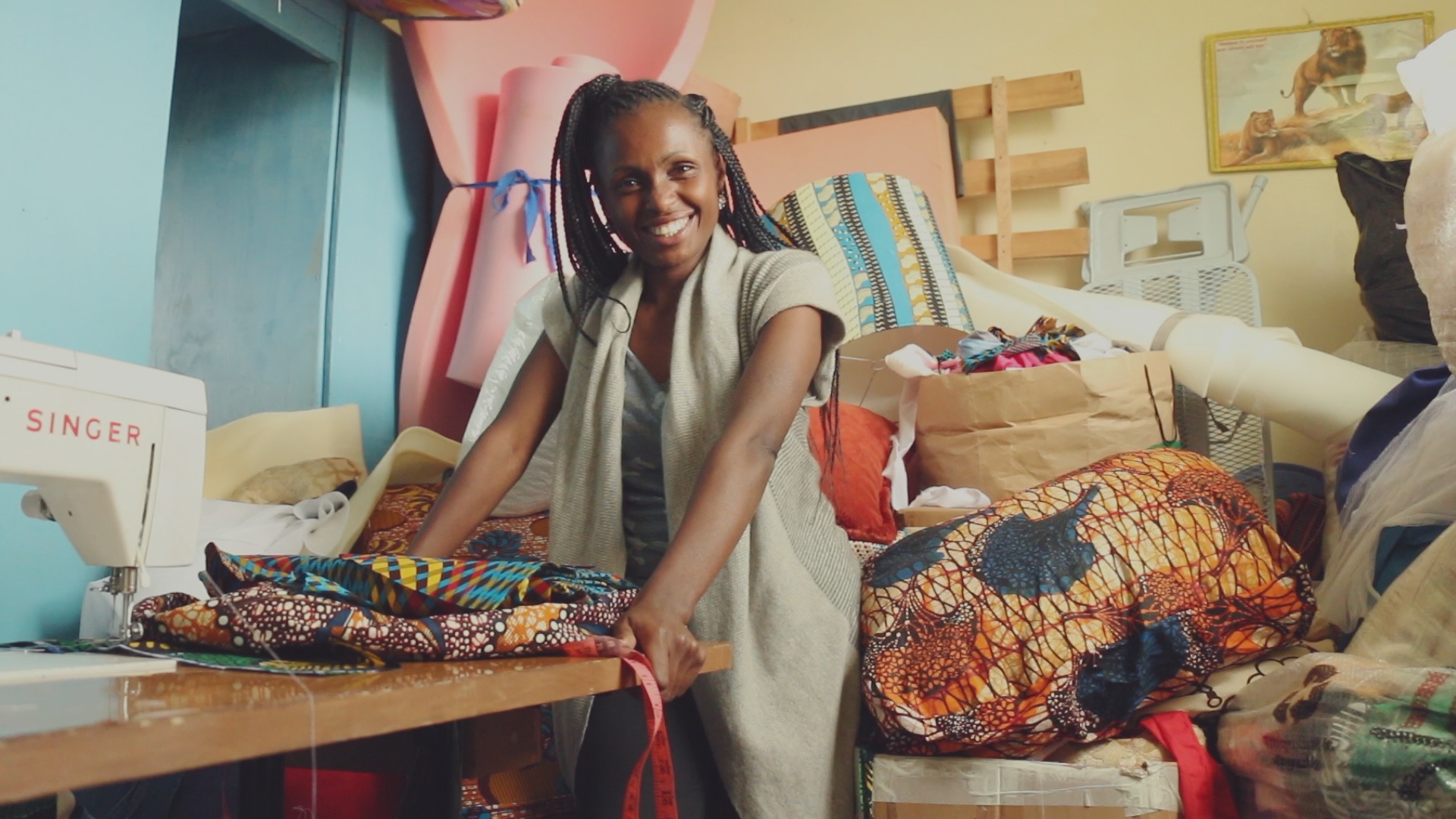 Anne Christine was 34 and on the verge of giving up on her passion of designing and tailoring clothes. Then one of her clients recommended that she join the Lynk platform. Within a year, Anne completed 75 jobs and earned over £1,150. At the same time, she achieved an impressive rating of 4.8 out of 5 stars, growing her profile and helping her secure future jobs. Anne says she's now reached a turning point and doesn't have to give up on her dream. She no longer has to worry about where her next client will come from and can even market her designs for free on Lynk.
Building connections for greater impact
Our vision is that youth will benefit from the changing world of work by gaining access to skills training and income-generating opportunities they need to improve their livelihoods and security over time.  
While Lynk is focused on serving a large number of informal workers, it's geared towards engaging youth, female and undereducated informal workers underserved by the formal job market. The platform plays an important facilitation role in matching them with jobs that help them improve their livelihoods, as they build toward more meaningful work opportunities in the future.
Seeing the opportunity for collaboration, we're integrating Lynk into our youth employment work in Kenya — aiming to effectively connect our network of 260,000+ youth with training, jobs and entrepreneurial opportunities. Lynk is also collaborating with our Impact Labs programme, a Google.org-sponsored initiative that works to build labor market systems that support youth. To do so, the programme provides financial and technical support for startups that promote youth skill building and increase the demand for their labour.