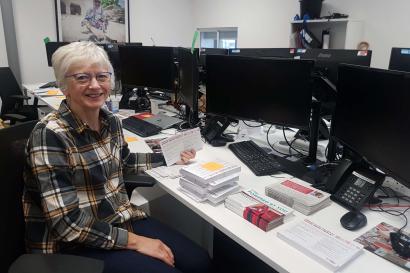 *Due to temporary office closure and COVID-19 restrictions, we are unable to provide volunteering opportunities at this time*
Donating your time is a hugely valuable way to contribute to our work. Volunteers help maximise our connection with communities around the world and support us in raising vital funds throughout the year.
Think Global. Act Local.
We do not have an overseas volunteer programme. One of the core strengths of our global programming is that we hire staff nationally, in the countries where we work. This approach helps boost the economy of the local region, empower the local people, and engage the community in bringing positive change.
Student Volunteer Programme
The Mercy Corps Student Programme is an opportunity for students attending Scottish universities to use their passion for volunteering, fundraising, and raising awareness to help support and influence lasting change for communities around the globe. Registering of interest for our next cohort of student volunteers will be open in August 2021. 
Office Volunteers (Admin)
Office volunteers come in on a regular basis and complete a variety of administrative tasks to support the fundraising team in Leith, Edinburgh. Duties vary depending on the needs of the team and your skills and interests.
Events Volunteers
Our events volunteers are energetic and willing to help out with anything. From co-ordinating registration, to serving refreshments to cheering participants across the finish line - they are vital in making our events big successes. Your support raises awareness of the work of Mercy Corps and helps to raise funds in the process.
To register your interest for future opportunities, please email volunteer-europe@mercycorps.org